Overview
Warwickshire is fortunate to have a strong and vibrant Voluntary and Community Sector (VCS). Over the years, Warwickshire County Council has invested significant resources into developing its relationships with the VCS and working with it to achieve Warwickshire County Council's strategic objectives.  As demand for services increases and resources continue to be constrained, this approach becomes ever more important and the need for a clear and coherent strategy for working with the sector is now paramount. 
As we move towards a new Council Plan for 2020-2025 we need to refine our approach to working with the VCS, to supporting the VCS and to how we will achieve our vision of making Warwickshire the best it can be. 
The VCS Strategy 2020-2025 was approved by Warwickshire County Council's Cabinet on 12 September 2019 and fully reflects the Warwickshire County Council  behaviours around helping people and communities to find their own solutions.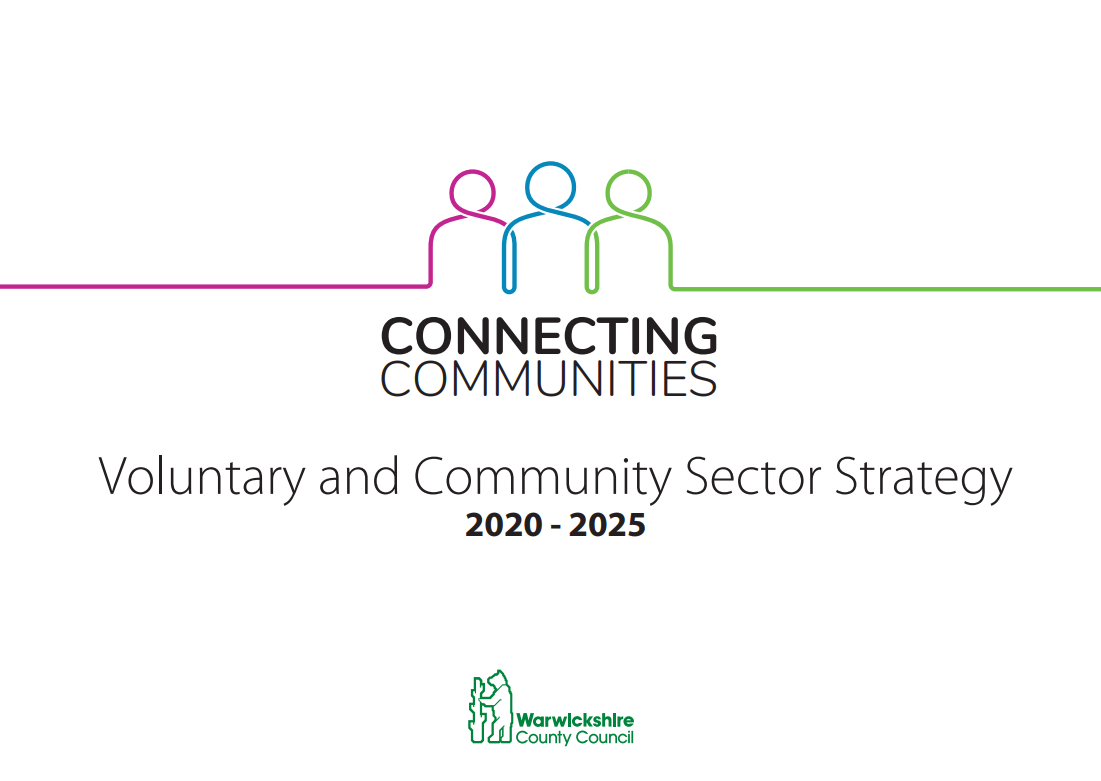 Why are we engaging with you?
The VCS Strategy will be supported by an ambitious and creative delivery plan covering the five-year period. It will be reviewed annually to ensure it continues to be relevant and deliverable. An outline of the plan is available at the end of the Strategy. 
In order to develop a plan which is bold and innovative, we are undertaking an engagement exercise with key stakeholders across the VCS, public sector and private sector. 
How to give us your views
Complete the online questionnaire below.
Ask for a paper copy or an alternative format or language by telephone (01926 412381 ​) or email (southernareateam@warwickshire.gov.uk)
What happens next
Upon closure of the survey, responses from across the range of stakeholders will be analysed and a delivery plan covering the strategy period (2020 to 2025) will be devised.  The delivery plan is likely to be structured around short, medium and longer-term actions.  The intention is to create an ambitious and creative delivery plan, incorporating collaborative actions wherever possible.  The delivery plan will be reviewed annually to ensure it remains relevant and deliverable.
We will share the final delivery plan with survey respondents where they have provided contact details.